HONOR exposeert Klimwandtoestellen op OutDoor beurs, 17 – 20 juni Friedrichshafen (DE)HONOR Safety & Consultancy introduceert drie nieuwe STAR-series auto belay op standnummer B2-213 tijdens OutDoor, de toonaangevende vakbeurs voor de outdoorsector in Friedrichshafen – Duitsland.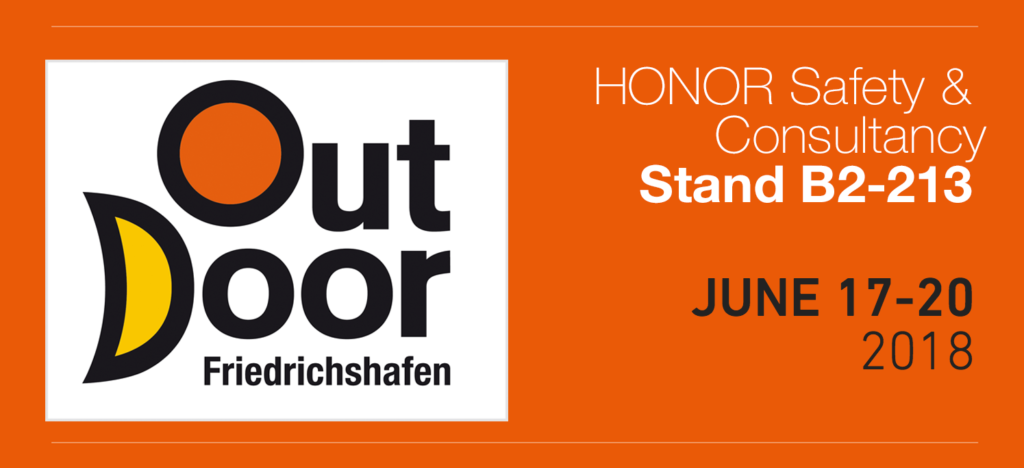 OutDoor beurs Friedrichshafen
Al meer dan twee decennia worden op de OutDoor-beurs de nieuwste innovaties op het gebied van outdoor-producten en -marketing geïntroduceerd aan B2B-afnemers, retailers en media uit Europa en de rest van de wereld. www.outdoor-show.com
Klimwand apparaten op de stand (213) hal B2
HONOR Auto Belays
De HONOR Klimwandapparaten, ook wel Auto Belays of Climbing Wall Descenders genoemd, zijn specifiek ontwikkeld als topzekering tijdens sportklimmen en recreatief klimmen aan klimwanden, hoogteparcoursen, adventureparcs, enz. Sportklimmers gebruiken ze om veilig te kunnen klimmen en af te dalen maar ook bij klimvermaak tijdens schooluitjes, verjaardagspartijen, teambuilding-sessies en dergelijke voor groepen! De klimwandtoestellen zijn voorzien van een geïntegreerde afdaalrem en laten de klimmer gecontroleerd afdalen (ca. 1 m/s) na een val of boven aan de klimwand aangekomen na een succesvolle beklimming.